Center for Studies in Demography and Ecology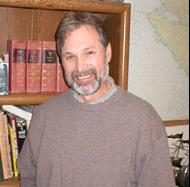 Gunnar Almgren
Associate Professor, School of Social Work
University of Washington
Tel: 206-685-4077 Box: 354900

website

---
CSDE Research Areas:
Health of People and Populations
In the News:
---
Gunnar Almgren's research interests include infant mortality, gerontology, health care policy and practice, health interventions and delivery, minority status and opportunity, organizational practice, mortality, and social behavior. His work and scholarly writings in topics related to health can be roughly divided into two overlapping areas: the organization of health care and health care policy, and research pertaining specifically to health and health care disparities. Almgren's primary research activities pertaining to the organization of health care, aided by grants from the Macy Foundation and Health Resources and Services Administration (HRSA), have addressed three interrelated topics: interdisciplinary practice, measurement of health outcomes, and the promotion of patient safety. This work was undertaken as a collaborative effort that involved faculty from the U.W. schools of Medicine, Pharmacy, Dentistry, Nursing, and Public Health, and resulted in a series of monographs and peer review publications authored by Almgren and collaborating faculty from the other health science schools. In addition to publishing his own work on health care disparities, Almgren has served as session organizer and chair for PAA Annual Meeting sessions devoted to racial and ethnic differentials in health and mortality (2009) and social inequalities and health (2005). Almgren has recently published two books that synthesize research on the on the organization of health care, health care policy and health care disparities. His 2007 Health Care Politics, Policy and Services was selected by the American Journal of Nursing's Book of the Year Award in Community and Public Health and his most recent book (in press, written with CSDE colleague Taryn Lindorhorst) is devoted to an examination of clinical practice in health care safety-net hospitals and clinics.