Center for Studies in Demography and Ecology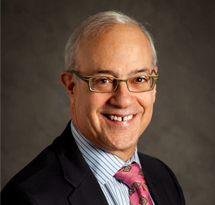 ---
CSDE Research Areas:
Demographic Measurements and Methods
Environments and Populations
Health of People and Populations
Wellbeing of Families and Households
In the News:
---
Dr. Richard F. Catalano is Professor and the Director of the Social Development Research Group at the University of Washington's School of Social Work and adjunct Professor of Education and Sociology. For over 25 years, he has led research focused on discovering risk and protective factors for positive and problem behavior, designing and evaluating programs to address these factors, using this knowledge on etiology and efficacy to understand and improve prevention services systems. He is the co-developer of the Social Development Model, a theory of antisocial behavior. He is also the co-developer of the parenting programs "Guiding Good Choices," "Supporting School Success," and "Parents Who Care," of the school-based program, "Raising Healthy Children," and of the community prevention approach, 'Communities That Care.' He has published over 200 articles and book chapters. His work has been recognized by practitioners (1996 National Prevention Network's Award of Excellence); criminologists (2007 August Vollmer Award by the American Society of Criminology, 2003 Paul Tappan Award from the Western Society of Criminology, and Fellow of the Academy of Experimental Criminology); and prevention scientists (2001 Prevention Science Award from the Society for Prevention Research).