Center for Studies in Demography and Ecology
UW and CSDE Researchers Lead The Dog Aging Project
Posted: 11/17/2019 (CSDE Research)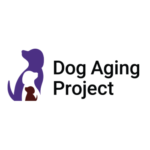 Calling all dogs and their humans! Researchers leading the Dog Aging Project, including CSDE Affiliate and Professor in the UW Department of Pathology and Department of Biology Daniel Promislow (project co-director), and CSDE's Science Core Director Matt Dunbar (project data and analysis core director), need a group of 10,000 dogs to study how scientists can improve the life expectancy and quality of life for canines—this is largest-ever study done on aging among canines. 
Researchers at the UW School of Medicine and the Texas A&M University College of Veterinary Medicine & Biomedical Sciences lead the Dog Aging Project while the NIH National Institute of Aging funds it.
In order to fulfill their goal of finding how scientists can improve the health, well-being, and longevity of canines, researchers will use information on food, walks, vet records, and DNA samples among the group of dogs they choose. The expected findings on life-expectancy, aging, and well-being for canines will also shed critical information for human longevity—this is because dogs and humans share similar environments and are susceptible to the same diseases. 
The project recently received much media attention including features in The New York Times, NPR's Here and Now, CNN, the New York Post, Geek Wire, and many local news sources. 
Dog owners can nominate their pet by visiting the Dog Aging Project's website.
Affiliates