Center for Studies in Demography and Ecology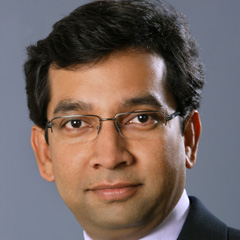 Arif Al Mamun
Non-Certificate Demographic Trainee
Economics PhD 2005
website
---
Arif Mamun designs and conducts experimental and nonexperimental evaluations of social programs. His research includes international development, disability policy, education, and family support. He has substantial experience working with policymakers in Bangladesh, Jordan, Namibia, Tanzania, Uganda, Ukraine, and the United States.
Mamun is directing rigorous evaluations of the Millennium Challenge Corporation's investments for developing the energy sector infrastructure in Tanzania, and the vocational education and training sector in Namibia. He is also involved with USAID Global Development Lab's rapid feedback monitoring, evaluation, research, and learning project aimed at improving rapid learning and adaptive management in the design and implementation of USAID-funded projects. Mamun is also the principal investigator for the impact analysis under the Promoting Readiness of Minors in Supplemental Security Income (PROMISE) evaluation for the Social Security Administration.
In recent years, Mamun has conducted research both domestically and abroad. He led the final impact analysis for the evaluation of the Social Security Administration's Youth Transition Demonstration projects. He completed several studies on employment among Social Security disability program beneficiaries, including a rigorous evaluation of the original rollout of the Social Security Administration's Ticket to Work program. He was a lead reviewer on the Analytic and Technical Services study, contributed to the What Works Clearinghouse (WWC) as a reviewer, and played a key role in the evaluation of the Upward Bound program. His past work includes providing methodological input for an evaluation of the social assistance system modernization project in Ukraine, estimating costs of programs providing services to orphans and other vulnerable children in Uganda, and conducting research on micro-finance in Bangladesh.
Mamun joined Mathematica Policy Research in 2005. He presents to international and U.S. audiences, and has published in peer-reviewed journals, such as the IZA Journal of Labor Policy, Journal of Disability Policy Studies, Journal of Family and Economic Issues, and Social Security Bulletin. He holds a PhD in economics from University of Washington.