Center for Studies in Demography and Ecology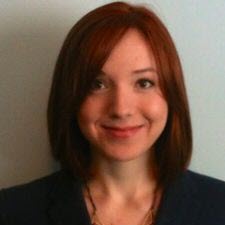 ---
CSDE Research Areas:
Health of People and Populations
---
Brianna was awarded her PhD in Epidemiology for her dissertation "Firearm-related morbidity and mortality by injury intent: Analysis of medical, criminal, and vital records in Seattle, WA" in 2017. Her dissertation project examines differences in criminal and medical histories and social contexts between victims of different types of firearm injuries in Seattle. As a PhD student, Brianna focused on trauma epidemiology, epidemiological methods, and spatiotemporal patterns.  From her background in medical and linguistic anthropology, Brianna was interested in how mixed methods and combined data sources can answer longstanding research questions. Her past projects included outcomes following traumatic brain injury and anesthesiology effects as part of her work with the Harborview Injury Prevention and Research Center.
Brianna is now a a Research Scientist at the Harborview Injury Prevention and Research Center. Her current contact information is available through the HIPRC website, www.hiprc.org.