Center for Studies in Demography and Ecology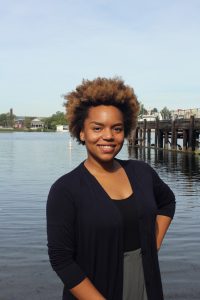 ---
CSDE Research Areas:
Demographic Measurements and Methods
Health of People and Populations
---
I am a first year Masters of Public Health – Health Services (Social and Behavioral Health) candidate. I am interested in mental health access and quality of care, the use of demographic methods to forecast health-care access, and policy reform of evidence-based practices for mental health disorders. I am the founding member of my program's first RSO, Health Services Cohort Relation, and I am interested in applying for the doctoral Health Services program here at the University of Washington.
I worked at the Department of Psychiatry and Behavioral Sciences, the University of Washington Seattle as a Research Coordinator in the Division of Public Behavioral Health and Justice Policy for over two years. There I assisted in the investigation of disseminating and implementing evidence-based practices in child and adolescent mental health service systems. Prior to that position, I assisted a child psychology developmental lab for over five years. During my undergraduate career, I completed two degrees at the University of Washington (Bachelors of Science in Psychology and Bachelors of Arts in Interdisciplinary Visual Arts).