Center for Studies in Demography and Ecology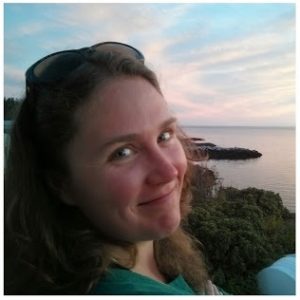 Tara Hayes Constant
Funded Fellow 2010/2011
Demographic Methods Certificate 2015
Anthropology PhD 2016

website

---
Tara Hayes Constant is a program associate in the Reproductive Health Program at PATH where she works on the Community-based Program for Breast Health in Peru.
She received her PhD in Biocultural Anthropology at the University of Washington in 2016, with a dissertation titled "Social Support Networks and Self-Efficacy of Peruvian Women Diagnosed with Cancer: A Biocultural Analysis of Health Behavior Constructs".
Tara earned her MA in 2012 and completed the UW School of Public Health's Epidemiology MPH program. Under the supervision of Dr. Kathleen O'Connor she was involved in several stages of the Health Initiatives for Men pilot study, including collection of survey and biomarker data, and the analysis of interviews and focus groups that queried men regarding their perspectives on health. She is co-author of several studies relating to this research, including a poster for the Western Section of the American Urological Association's 2010 annual meeting, a paper presented at the Population Association of America 2011 annual meeting, and a journal manuscript in preparation on the qualitative findings. Tara focused her thesis (MA, MPH) and dissertation work on breast cancer screening among Latina women. She was heavily involved in a pilot project conducted by PATH, a global health non-profit, to promote a new model of breast care in northern coastal Peru, bringing early efforts in detection and diagnosis as close as possible to where women live. Formative qualitative research for this project served as the basis for her MA thesis in Anthropology, with the results also presented at a poster session at the 2012 Western Regional International Health Conference, and a paper in preparation for journal submission. As a complement to these efforts, Tara spent a quarter interning at the Department of Epidemiology in Lima, Peru, conducting secondary analysis on a NCD (noncommunicable diseases) dataset to describe associations between demographic and social variables and use of reproductive cancer screening services. Her time abroad was supported by Boeing Graduate International and GO Health fellowships.