Center for Studies in Demography and Ecology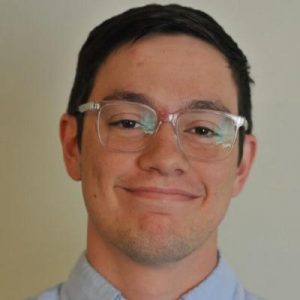 Christian Hess
Demographic Methods Certificate 2017
Sociology

website
---
CSDE Research Areas:
Environments and Populations
Wellbeing of Families and Households
---
My research agenda focuses on the dynamics of neighborhood change and stratification, particularly as they relate to residential segregation. My thesis "Light rail Investment in Seattle: Gentrification Pressures and Trends in Neighborhood Ethnoracial Composition" studied neighborhood change throughout the area spanned by Greater Seattle's Link Light Rail, finding increasing shares of non-Hispanic whites in the Seattle light-rail neighborhoods and rising minority representation in the suburban light-rail neighborhoods. This research supports considering neighborhood change as a process related to transit "megaprojects", especially in contexts of rapid housing market growth like Seattle. The trends of neighborhood change observed in King County have relevance for scholarship on "demographic inversion" and rising shares of poverty in suburban neighborhoods within U.S. metropolitan areas. These two trends are central concepts for my developing dissertation on demographic heterogeneity and emerging residential stratification within U.S. suburbs.
I also have ongoing collaborations with Kyle Crowder, Ryan Gabriel & Christine Leibbrand. The first piece of this project models dynamics of residential mobility out of and into poor neighborhoods according to race and adolescent exposure to high levels of neighborhood segregation. I am leading two papers within this project, both aiming to address the relevance of Massey and Denton's concept of hypersegregation for understanding racial stratification. The first models the extent to which Massey and Denton's concept of hypersegregation relates to metro-level racial disparity in dimensions of socioeconomic status, and another which analyzes how metro-level hypersegregation interacted with housing market trends for the past two decades, conditional on a neighborhood's racial composition. Both studies suggest the continued importance of spatialized residential segregation for racial disparities in socioeconomic opportunities and attainment.