Center for Studies in Demography and Ecology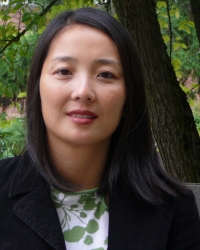 Manchui Leung
Demographic Methods Certificate 2016
Sociology PhD 2018

website
---
ManChui's research interests include how immigrant social networks, place, and gender impact health outcomes. She is currently working on a Place, Health and Equity book project with Dr. David Takeuchi and other interdisciplinary scholars across the U.S. Her focus on medical sociology, health disparities, and demography stems from her experience in community health service and immigrant organizing in Canada, the U.S., and the Pacific. She is a 2009-2010 American Sociological Association Minority Fellowship Program Fellow and a 2010-2013 National Science Foundation Graduate Research Fellow.
Prior to entering UW's Sociology department, ManChui conducted policy research on the intersection of HIV/AIDS and domestic violence with the goal of improving U.S. HIV prevention policies for women of color. She has also held various leadership positions including Director of the HIV/AIDS Program at the Asian & Pacific Islander American Health Forum — a national advocacy organization dedicated to promoting policy, program and research efforts to improve the health and well-being of Asian Americans, Native Hawaiians and Pacific Islanders.
In addition to her graduate studies and research, she continues to write creative non-fiction, and volunteers for local and national Asian, Pacific Islander and immigrant lesbian, gay, transgender, bisexual and queer organizations.