Center for Studies in Demography and Ecology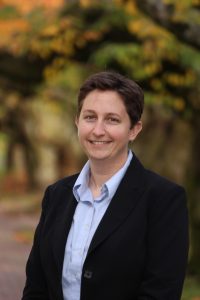 Rebecca Rebbe
Demographic Methods Certificate In Progress
Social Work MSW (2007); EdM (2006)

website
---
CSDE Research Areas:
Health of People and Populations
Wellbeing of Families and Households
---
Rebecca Rebbe earned her MSW at Boston College and her master's in education in Risk & Prevention from the Harvard University.  She has a bachelor's degree in social work from the University of Portland and has served as an AmeriCorps member working with adolescents. Rebecca has over 7 years post-MSW experience working with families involved with the child welfare system. She worked as an in-home family crisis clinician in Boston before working for the Washington State public child welfare system in Seattle as an ongoing case worker, a CPS investigator, and a permanency and adoptions supervisor with adolescents.  Rebecca studies the responses to child maltreatment through systems, laws, and policies.