Center for Studies in Demography and Ecology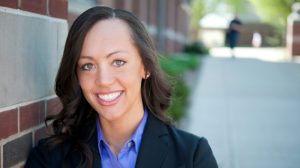 Karen Tabb
Non-Certificate Demographic Trainee
Social Work PhD 2012

website
---
CSDE Research Areas:
Health of People and Populations
---
Karen Tabb is an Assistant Professor in Social Work at the University of Illinois. Her current research focuses on the social determinants of health, and mental health outcomes for pregnant and postpartum women. She is conducting a pilot study in a racially and ethnically diverse public health clinic to screen perinatal women for psycho-social risk factors during pregnancy. She is also a part of a team investigation to identify the multiple social determinants of pregnancy outcomes and health disparities over the life course.