Center for Studies in Demography and Ecology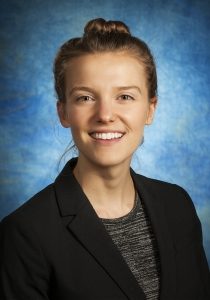 Hilary Wething
Funded Fellow 2018
Demographic Methods Certificate In Progress
Public Policy

website
---
CSDE Research Areas:
Wellbeing of Families and Households
---
Hilary Wething is interested in understanding the relationship between labor market policy, economic instability, and family and household wellbeing.  One strand of her research uses quantitative methods to estimate how labor market policy affect workers' economic instability through an examination of the Seattle Minimum Wage Ordinance and the Seattle Paid Sick and Safe Leave Ordinance. A second strand of her research uses qualitative methods to understand on how changes in economic instability and insecurity, through the rise in precarious and unstable jobs, affect family and household well-being.
Hilary Wething entered the PhD program at the Evans School in 2014. Her motivation to pursue a PhD at the Evans School stemmed from her work as a research assistant at the Economic Policy Institute (Washington, D.C.), where she gained an understanding of the impact government policy has on living standards of low- and middle-income households. At the Economic Policy Institute, she produced entries for EPI's blog; co-authored articles, issue briefs, and policy reports; and appeared in research outlets such as American Educator and Inquiry and media outlets such as The Wall Street Journal and USA Today. Hilary grew up in Fairfield, Connecticut, and earned her BS/BA in Mathematics and Economics from Creighton University in 2011.