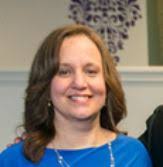 Elaina Rose
Associate Professor, Economics
University of Washington
Tel: 206-543-5237 Box: 353330

website
---
CSDE Research Areas:
Demographic Measurements and Methods
Health of People and Populations
Wellbeing of Families and Households
---
Elaina Rose is an Associate Professor of Economics at the University of Washington. Her research and teaching focus on labor economics, economics of the family, and the economics of gender. Her earlier work examined the effect of economic conditions on excess female mortality in India. She has written several papers on the effect of child gender on numerous aspects of household behavior in both India and the United States. The National Science Foundation and the National Institutes of Health have funded her research on the relationship between parenthood and labor market outcomes and on shifts in marriage patterns in recent decades. Her work on family economics has been widely cited in major international media outlets, including the New York Times, the Wall Street Journal, The Guardian, The Independent, Le Figaro and CNN, and she has been interviewed by BBC England, Scotland, Wales, and World Service. Her current research interests include the relationship between family background and military service and the effect of child health on subsequent fertility. She teaches Labor Economics, Economics of Gender and Econometrics. Dr. Rose is also an Adjunct Associate Professor of Women Studies and an affiliate of the Center for Studies in Demography and Ecology, the Center for Statistics and the Social Sciences and the South Asia Center. She received her Ph.D. in economics from the University of Pennsylvania in 1993.