Each week, the CSDE Seminar Series brings top demographers from around the world to a classroom near you. These events boast free admission and a variety of formats–check out the sidebar to learn more about each! For more information or to learn how you can get involved with the Seminar Series, please feel free to contact the Seminar Series Chair, Maria Bleil.
Click here to view a pdf of our Winter 2021 Seminar Series poster.
Did you miss a CSDE seminar?
You're in luck!  This quarter, CSDE is recording the seminar series and posting the links on its website.  Visit our site here.
---
The Next CSDE Seminar
Population Research Discovery Seminars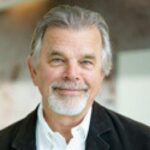 Understanding Breast Cancer as a Complex System
Robert Hiatt, Professor, Department of Epidemiology and Biostatistics at University of California, San Francisco; Associate Director of Population Sciences at Helen Diller Family Comprehensive Cancer Center
Register for Zoom Seminar HERE
12:30-1:30 PM PT on 01/22/2021

Winter 2021 Seminar Schedule
Date
Title
Speaker(s)
01/08/2021
Cesarean Birth and Infant Health and Breastfeeding Outcomes in a Marginalized Indigenous Community in Argentina: Risk Pathways and Local Context

Melanie Martin, Assistant Professor, UW Department of Anthropology

Register for Zoom Seminar HERE

01/15/2021
Participation in Seattle's Democracy Voucher Program: A Comparison of the 2017 and 2019 Election Cycles

Brian McCabe, Associate Professor, Department of Sociology at Georgetown University

Jennifer Heerwig, Associate Professor, Department of Sociology at Stony Brook University

Register for Zoom Seminar HERE

01/22/2021
Understanding Breast Cancer as a Complex System

Robert Hiatt, Professor, Department of Epidemiology and Biostatistics at University of California, San Francisco; Associate Director of Population Sciences at Helen Diller Family Comprehensive Cancer Center

Register for Zoom Seminar HERE

01/29/2021
Panel: Climate Migration

Sara Curran, Professor, UW Department of Sociology

Jeremy Hess, Professor, UW Environmental & Occupational Health Sciences

Nathalie Williams, Associate Professor, UW Department of Sociology

Register for Zoom Seminar HERE

02/05/2021
New Methodologies in the Study of Migrations & Settlements

Zack Almquist, Assistant Professor, UW Department of Sociology

Rawan Arar, Assistant Professor, UW Department of Law, Societies, and Justice

Peter Catron, Assistant Professor, UW Department of Sociology

Register for Zoom Seminar HERE

02/12/2021
Adding Demographic Information to Administrative Data

Jennie Romich, Associate Professor, UW School of Social Work

Mark Long, Professor, UW Evans School of Public Policy & Governance

Elizabeth Pelletier, Doctoral Candidate, UW Evans School of Public Policy & Governance

Register for Zoom Seminar HERE

02/19/2021
Partition Theorem in Populations and its Role in Determining the Stationary Status of a Population

Arni Rao, Professor & Director of Laboratory for Theory and Mathematical Modeling, Division of Infectious Diseases, Medical College of Georgia

Moderated by:

David Swanson, Professor Emeritus, Department of Sociology at University of California, Riverside

Register for Zoom Seminar HERE

02/26/2021
Estimating Adult Mortality Using Sampled Social Network Data: Evidence from Brazil

Dennis Feehan, Professor & Director of Laboratory for Theory and Mathematical Modeling, Division of Infectious Diseases, Medical College of Georgia

Moderated by:

Zack Almquist, Associate Professor, UW Department of Sociology

Register for Zoom Seminar HERE

03/05/2021
Institutional Castling: Military Enlistment and Mass Incarceration in the United States

Bryan Sykes, Associate Professor, Department of Criminology, Law and Society, University of California, Irvine


Register for Zoom Seminar HERE

03/12/2021
CSDE Winter 2021 Lightning Talk & Poster Session

Maxine Wright, Doctoral Student, Sociology – Organizer

---

Register for Zoom Seminar HERE