Each week, the CSDE Seminar Series brings top demographers and population health scientists from around the world to a classroom near you. These events boast free admission and a variety of formats–check out the sidebar to learn more about each! For more information or to learn how you can get involved with the Seminar Series, please feel free to contact the Seminar Series Chair, Peter Catron. CSDE seminars are held weekly on Fridays from 12:30-1:30pm during the academic year. Speakers provide their research insights during the first 35 minutes and the audience has time for Q&A during and following their talk.
Click HERE to view a pdf of our Autumn 2022 Seminar Series poster.
CSDE's seminars will be predominantly in a hybrid format! You are welcome to join us in-person at the Hans Rosling Center in Room 101, or you can join via Zoom. See you there!
Did you miss a CSDE seminar?
You're in luck! CSDE now records the seminar series! Past seminar recordings are available to view. Visit our site here.
---
The Next CSDE Seminar
Population Research Discovery Seminars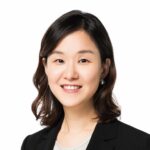 Guiding End-of-Life Care Planning with Cultural Contexts and Cognitive Impairment in Mind: Findings from Qualitative Interviews in South Korea and the US
Jung-Hwa Ha, Department of Social Welfare, Seoul National University
---
Register HERE.
12:30-1:30 PM PT on 02/10/2023
101 Hans Rosling Center
Winter 2023 Seminar Schedule
Date
Title
Speaker(s)
01/06/2023
Predicting Individual-Level Mortality with Traditional and Machine Learning Methods

Nicholas Irons, PhD Student, Department of Statistics, UW

---

Register HERE.

01/13/2023
Panel: Migration in Ukraine during the Russian Invasion

Dr. Brienna Perelli-Harris, University of Southampton

Dr. Cynthia Buckley, University of Illinois Urbana-Champagne

Dr. Martin Piotrowski, University of Oklahoma

Moderated by Nathalie Williams, Jackson School of International Studies and Department of Sociology, UW

---

Register HERE.

01/20/2023
Of Boys and Men: Why is the Modern Male Struggling?

Richard Reeves, Economic Studies, Brookings Institution

---

Register HERE.

01/27/2023
Assessing the Experiences of Migrants in Need of Protection in Latin America

Abigail Weitzman, Department of Sociology, University of Texas

---

Register HERE.

02/03/2023
Reproductive Justice: Historical Context and Contemporary Implications for Population Health

Monica McLemore, School of Nursing, UW

Meghan Eagen-Torkko, School of Nursing and Health Studies, UW Bothell

Taylor Riley, Epidemiology, UW

Moderated by Anjum Hajat, Epidemiology, UW

---

Register HERE.

02/10/2023
Guiding End-of-Life Care Planning with Cultural Contexts and Cognitive Impairment in Mind: Findings from Qualitative Interviews in South Korea and the US

Jung-Hwa Ha, Department of Social Welfare, Seoul National University

---

Register HERE.

02/17/2023
Panel: Analysis of U.S. Immigration Detention and Enforcement Dynamics

Phil Neff, UW Center for Human Rights

Maria Vignau Loria, Department of Sociology, UW

Trung-Anh Nguyen, Department of Political Science, Duke University

June Yang, Department of Sociology, UW

Angelina Godoy, UW Center for Human Rights

---

Register HERE.

02/24/2023
The Global Aspirational Class and Its Demographic Fortunes

Sonalde Desai, Department of Sociology, University of Maryland

---

Register HERE.

03/03/2023
Panel: The National Longitudinal Study of Adolescent to Adult Health (Add Health) an Introduction to Analysis of Innovative and Sensitive Information within a Secured Computing Environment

Robert Hummer, Department of Sociology, University of North Carolina

Luciana Herber, College of Medicine, Washington State University

Phil Hurvitz, Center for Studies in Demography and Ecology, UW

---

Register HERE.

03/10/2023
Winter 2023 Lightning Talks and Poster Session