Each week, the CSDE Seminar Series brings top demographers from around the world to a classroom near you. These events boast free admission and a variety of formats–check out the sidebar to learn more about each! For more information or to learn how you can get involved with the Seminar Series, please feel free to contact the Seminar Series Chair, Peter Catron.
Click HERE to view a pdf of our Autumn 2021 Seminar Series poster.
Did you miss a CSDE seminar?
You're in luck! CSDE now records the seminar series! Past seminar recordings are available to view. Visit our site here.
---
The Next CSDE Seminar
Population Research Discovery Seminars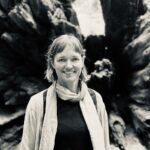 The Importance of Community-Generated Data for Urban Resilience: Reflecting on Water Stories from Cape Town, South Africa
Gina Ziervogel, Associate Professor, Department of Environmental and Geographical Science, University of Cape Town, South Africa
Moderated by:
Ann Bostrom, Professor, UW Public Policy and Governance
---
Register for Zoom Seminar HERE
12:30-1:30 PM PT on 12/03/2021

Fall 2021 Seminar Schedule
Date
Title
Speaker(s)
10/08/2021
(When) Do Transfers Respond to Need? Evidence from Natural Disasters

Benjamin Marx, Associate Professor, Department of Economics, University of Illinois at Urbana-Champaign

Moderated by:

Mark Long, Professor, UW Public Policy and Governance; Adjunct Professor, UW Department of Economics

Register for Zoom Seminar HERE

10/15/2021
Panel: Social and Economic Impacts of COVID-19: Focus on Housing, Employment and Food Security

Marissa Baker, Assistant Professor, UW Department of Environmental & Occupational Health Sciences

Rachel Fyall, Associate Professor, Evans School of Public Policy & Governance – UW

Chelsea Rose, Research Coordinator, UW Department of Nutritional Sciences

---

Register for Zoom Seminar HERE

10/22/2021
Racialized Representations of Neighborhood Quality Across 16 US Metro Areas

Ian Kennedy, UW Department of Sociology

---

Register for Zoom Seminar HERE

10/29/2021
Inequality, Immigration, & Ethnoracial Stratification in the US

Carlos Becerra, Administrator, Northwest Federal Statistical Research Data Center (NWFSRDC)

Register for Zoom Seminar HERE

11/05/2021
Annotating Social Determinants of Health Using Active Learning, and Characterizing Determinants Using Neural Event Extraction

Kevin Lybarger, Postdoctoral Fellow, UW Biomedical Informatics and Medical Education

---

Register for Zoom Seminar HERE

11/12/2021
When the Safety Net is a Nurse: Organizational Care Work in the Context of State Retrenchment

LaTonya Trotter, Associate Professor, UW Department of Bioethics and Humanities

Moderated by:

Amy Bailey, Associate Professor, Sociology, University of Illinois – Chicago

---

Register for Zoom Seminar HERE

11/19/2021
Small Area Estimation in Low- and Middle-Income Countries

Jon Wakefield, Professor, UW Departments of Statistics and Biostatistics

---

Register for Zoom Seminar HERE

12/03/2021
The Importance of Community-Generated Data for Urban Resilience: Reflecting on Water Stories from Cape Town, South Africa

Gina Ziervogel, Associate Professor, Department of Environmental and Geographical Science, University of Cape Town, South Africa

Moderated by:

Ann Bostrom, Professor, UW Public Policy and Governance

---

Register for Zoom Seminar HERE

12/10/2021
CSDE Autumn 2021 Lightning Talk & Poster Session

---

Register for Zoom Seminar HERE