To facilitate demographic research, CSDE assists affiliates with collecting, clarifying, sorting, and analyzing statistics throughout the research process. To make a statistical consulting appointment, contact Cori Mar.
What We Offer
The CSDE Statistics Core offers statistical consulting to faculty, staff, and students studying demography. This includes the following services: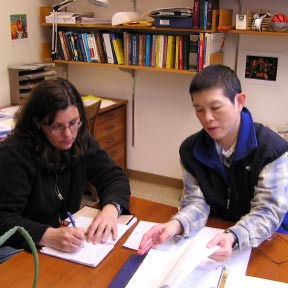 Assistance with study planning and design
Assistance with the choice and application of statistical methods
Advice on interpretation and presentation of statistical results
Assistance with statistical software
Development of specialized statistical methods
More specific services are outlined below; click each section for details.