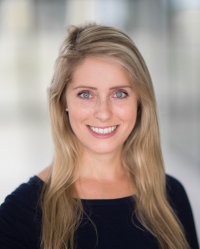 Emma Riley
Assistant Professor, Economics
University of Washington
Box: 353330

website
---
CSDE Research Areas:
Wellbeing of Families and Households
In the News:
---
Emma Riley is an Assistant Professor at University of Washington in the Department of Economics. She received her PhD in Economics from the University of Oxford in September of 2019. Her research is in development economics, and her job market paper, "Resisting sharing pressure in the household using mobile money: Experimental evidence on microenterprise investment in Uganda," examined the impact of disbursing microfinance loans via mobile money on the growth of female-owned micro-enterprises. She was awarded the Edgeworth Prize for Best Doctoral Thesis for her work entitled, "Essays on Mobile Money Services, Microenterprises and Role Models in Developing Countries."
Prior to her PhD studies, Riley received her MPhil in Economics, with distinction, from the University of Oxford in 2015. She completed her undergraduate studies at the University of Cambridge, where she received her BA in Economics in 2010, with first-class honors.
Since completing her PhD studies, Emma Riley has been working as a Junior Research Fellow at the University of Oxford, affiliated with the department of Economics and the Centre for the Study of African Economies. Her research has a regional focus on Sub-Saharan Africa, and primarily utilizes large-scale randomized field experiments. She has on-going research looking at the impact of digital financial technologies on female enterprises and studying the effects of a village-level poverty alleviation program on household welfare.