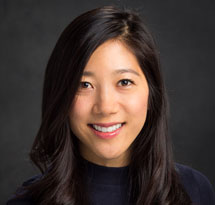 Jane Lee
Assistant Professor, School of Social Work
University of Washington
Tel: 206-616-8984 Box: 354900

website
---
CSDE Research Areas:
In the News:
---
Jane Lee's program of research focuses on reducing health disparities among racial/ethnic and immigrant populations. She studies the unique role of migration-related processes in shaping health behaviors and identifies novel approaches to reach and engage immigrant groups. Her current work aims to reduce HIV-related disparities among immigrants who are at high-risk for HIV with specific attention to increasing HIV testing and linkage to care. The long-term goal is to develop effective, evidence-based interventions to decrease risk behaviors and health disparities among immigrant communities.
Prior to joining the faculty at the UW School of Social work, Lee was a research scientist at the Center for Latino Adolescent and Family Health. She received her PhD in 2017 from New York University Silver School of Social Work and earned a Master's of Science in Social Work from Columbia University in 2011.
The nexus of Lee's research and teaching is an emphasis on community involvement and collaboration. Through community-based and participatory approaches, her work acknowledges communities' strengths and expertise and is grounded in their priorities. By developing interventions that can be translated into practice within communities, she focuses her research on underserved immigrants groups that often lack access to traditional health care and clinical services.