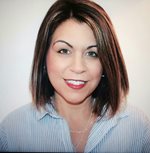 Jody Early
Associate Professor, School of Nursing and Health Studies
University of Washington
Tel: 425-352-5323 Box: 358532

website

---
CSDE Research Areas:
Health of People and Populations
Wellbeing of Families and Households
In the News:
---
Dr. Jody Early is an Associate Professor in the School of Nursing and Health Studies and affiliate faculty in Gender, Women and Sexuality Studies at the University of Washington Bothell. A social scientist and a Master Certified Health Education Specialist (MCHES), Jody's research, teaching and praxis largely explore social ecological factors that impact the health and well-being of individuals and populations, especially within communities of color. Her research foci can be categorized into three primary areas of inquiry which include: 1) examining bio-psycho-social and ecological factors that impact individual and population health; 2) working with communities to develop, implement, and evaluate culturally tailored health promotion programs and services; and 3) exploring technologies and digital strategies that enhance critical pedagogy in health promotion and in higher education.
Over the last two decades, Jody has dedicated her energy and passion to improving health equity and education. Her work, both in and outside of the academy, has allowed her to collaborate with communities to design, implement, and evaluate, culturally tailored health education interventions and strategies. Her research and practice have also enabled her to spend years working with lay community health workers and promoters, and exploring health promotion models that include community engaged approaches relating to such health issues as: breast and cervical cancer; diabetes, and HIV.