Center for Studies in Demography and Ecology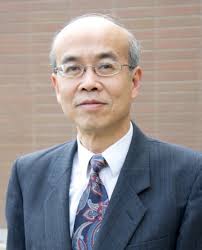 Kam Wing Chan
Professor, Geography
University of Washington
Tel: 206-543-6994

website
---
CSDE Research Areas:
Demographic Measurements and Methods
Migration and Settlement
Wellbeing of Families and Households
In the News:
---
Kam Wing Chan's research is broadly oriented, and he has recently focused on the epic urbanization taking place in China in the last three decades. He has studied the special character of China's urban process and rural-urban migration, including the complexity of definitions, trends, the migration control system (the hukou) and the relationships between urbanization and broader social and economic issues such as social justice, rights, and the development strategy. He has also examined many current main policy issues, ranging from the impacts of the global financial crisis on China's migrant labor, and the rather paradoxical coexistence of migrant labor shortages and rural labor supply abundance at the present, to the "Lewis turning point" in China and implications. He has published extensively in social science and demographic journals and annals in English, including articles in International Journal of Urban and Regional Studies, and Population and Development Review, as well as in leading China journals, such as The China Quarterly, Eurasian Geography and Economics, and The China Review. He has also publications in Chinese in major scholarly outlets in China, enabling him to engage with the relevant discourses in the country. His work tackles both the technical side (such as statistical and methodological issues) and theoretical side (e.g. development and demography) of China's urbanization. Outside of the academy, he has served in recent years as a consultant for the United Nations Population Division, World Bank, and McKinsey & Co. on a number of policy projects on China. He has also been active in in public scholarship: his commentaries and interviews have appeared recently in major international and national media outlets, including The Wall Street Journal, The New York Times, The Guardian, BBC, China Radio International, CBC Radio, China-US Focus, The China Daily, and the Caixin Media. He has also given talks to local clubs and NGOs, Wall Street firms, and national organizations in the USA.