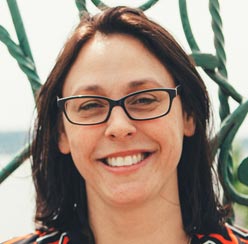 Karen Snedker
Professor, Sociology
Seattle Pacific University
website
---
CSDE Research Areas:
Environments and Populations
Health of People and Populations
Wellbeing of Families and Households
In the News:
---
Karen Snedker's research and academic training provides a high level of experience and expertise directly related to demographical and ecological studies.  Since the beginning of her career as an NIH post-doctoral fellow at the University of Washington's School of Nursing, she has worked in interdisciplinary projects and collaborative teams. In her research, she often works with students (both undergraduate and graduate) and other faculty members in a variety of disciplines.  She has been able to maintain an active research agenda despite her professorial position at a teaching university. The majority of her research centered on adolescence, prevention and neighborhood context, including two NIH grants. It generally falls into four main areas: 1) crime and community; 2) urban sociology; 3) adolescence and prevention; and 4) health.  The scope of her published work appears in sociology, geography, demography, public health and crime academic outlets. Her research reflects traditional sociological work as well as interdisciplinary research with direct implications for prevention research and public policy. Her current research program is two-fold. First, she recently published a book on mental health courts, Therapeutic Justice – Crime, Treatment Courts and Mental Illness (2018). The book provides a unique mixed methodological study of mental health courts within the framework of the larger trend towards problem-solving courts. Second, in collaboration with Dr. Jennifer McKinney (SPU), she is working on a book on homelessness and the rise of tent cities based on qualitative interviews with Tent City 3 residents and a census of tents in the city of Seattle.