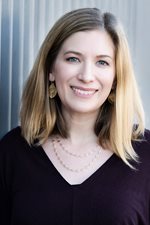 Nora Kenworthy
Adjunct Associate Professor, Global Health; Adjunct Associate Professor, Anthropology; Associate Professor, Nursing and Health Studies - UW Bothell
University of Washington
Tel: 425-352-3621 Box: 358532

website
---
CSDE Research Areas:
Health of People and Populations
Wellbeing of Families and Households
In the News:
---
Nora Kenworthy is an Associate Professor in the School of Nursing and Health Studies at the University of Washington, Bothell, and Adjunct Associate Professor in the Departments of Global Health and Anthropology. At UW Bothell, she coordinates the undergraduate Minor in Global Health. Her research explores the politics of global health governance, the sociopolitical impacts of HIV initiatives in southern Africa, and the changing roles of philanthrocapitalism and corporations in shaping global health programming. Kenworthy is the author of Mistreated: The Political Consequences of the Fight Against AIDS in Lesotho (2017, Vanderbilt University Press). She received her PhD and MA from Columbia University's Mailman School of Public Health, and her BA from Williams College.