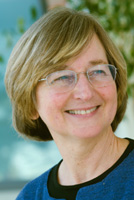 Victoria Holt
Professor Emeritus, Epidemiology
UW Emeritus
Tel: 206-685-1643
website

---
CSDE Research Areas:
Environments and Populations
Health of People and Populations
---
Dr. Holt's primary research interests are in the areas of reproductive epidemiology and intimate partner violence. Reproductive epidemiology research projects include an analysis of recent trends in US ectopic pregnancy incidence, studies on the epidemiology of adenomyosis and endometriosis (with emphasis on reproductive and contraceptive risk factors and environmental chemical exposures), and risk factors for oral contraceptive failure, including obesity. Dr. Holt has participated in several research projects concerning intimate partner violence through the Harborview Injury Prevention and Research Center. Recent violence-related projects concern the effect of protection orders on future intimate partner violence, and the impact of the justice system response to partner violence on the risk of subsequent violence and injury.