Center for Studies in Demography and Ecology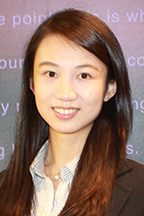 Clair Yang
Assistant Professor, International Studies
University of Washington
Tel: 206-543-5883 Box: 353650

website

---
CSDE Research Areas:
Demographic Measurements and Methods
Migration and Settlement
Wellbeing of Families and Households
In the News:
---
Clair Yang is an incoming junior faculty member at the Jackson School of International Studies. Her research bridges a wide range of topics in political economy, economic development, and social networks. Her papers study the impact of historical institutions on regional development and population welfare, and the role of social networks in technology diffusion.