Population Research Discovery Seminars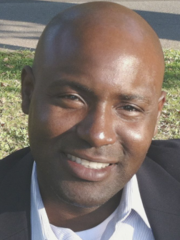 Lessons from a Century of Black Migration
Tod Hamilton, Department of Sociology, Princeton University
---
Register HERE.
10/28/2022
12:30-1:30 PM PT
101 Hans Rosling Center
Co-Sponsor(s):
Although most immigrants residing in New York City during the early twentieth century hailed from Europe, the city was also home to many Black migrants born in either the U.S. South or the Caribbean. Using complete count and linked U.S. census data from 1910 to 1940, I document how patterns of social and economic incorporation among black migrants, both U.S.- and foreign-born, differed from those of early twentieth-century European immigrants. The project also highlights the role of discrimination in shaping social outcomes for black people in New York City during the early twentieth century.
---
Tod G. Hamilton is an Associate Professor in the Department of Sociology and a Faculty Associate of the Office of Population Research. His research interests are in the field of demography, with an emphasis on immigration and health. His current research evaluates the relative importance of culture and selective migration in explaining differential patterns of stratification between U.S.-born and foreign-born individuals in the United States. Hamilton also explores the degree of health selection among contemporary immigrants to the United States as well as the role that social, economic, and health conditions in immigrants' countries of origin play in explaining variation in their post-migration health in the United States.