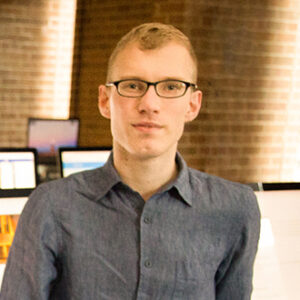 Connor Gilroy
Department: Sociology
Websites:
https://students.washington.edu/cgilroy/, https://twitter.com/ccgilroy
---
CSDE Research Areas:
Demographic Measurements and Methods
Migration and Settlement
Detailed Research Areas:
Digital demography, computatiol text alysis, LGBTQ populations, community and culture, organizatiol networks
---
Connor Gilroy, a graduate student in the Department of Sociology, has research interests at the intersection of Sociology, Demography, and Data Science. As part of his fellowship, Connor will be studying the relationship between online and offline LGBTQ communities. The project is intended to combine online and offline data to understand the impact of the development of online communities on offline behavior. It is an important topic that is tied to the well-being of populations, which is a central research theme at CSDE. Connor's CSDE Affiliate mentors are Kate Stovel and Emilio Zagheni.