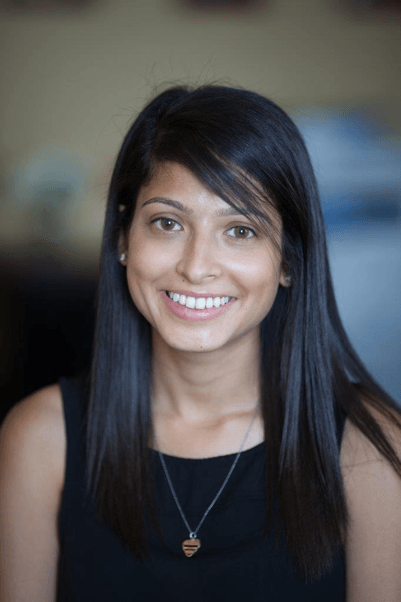 ---
CSDE Research Areas:
Health of People and Populations
Wellbeing of Families and Households
In the News:
---
Avanti Adhia is a Postdoctoral Scholar at the Harborview Injury Prevention and Research Center (HIPRC) at the University of Washington. She just completed a 2-year fellowship on an NICHD T32 pediatric injury training grant at HIPRC. Adhia earned a BS in Applied Mathematics from Columbia University in 2011 and an ScD in Social and Behavioral Sciences from the T.H. Chan School of Public Health at Harvard University in 2018.

Adhia has a background in social epidemiology, social determinants of health, quantitative methods, intimate partner violence, and adolescent health. The overall goal of her research is to prevent intimate partner violence (IPV) by understanding the causes and consequences of IPV in addition to the role of policies and interventions in preventing and reducing violence.

Adhia recently received a K99/R00 Pathway to Independence Award  from NICHD to study the effectiveness of state IPV laws on school-based prevention and response in reducing the prevalence of adolescent IPV. The objectives are to determine if state IPV laws reduce the prevalence of adolescent IPV victimization, assess if and how high schools implement these laws adequately, identify barriers and facilitators to implementation, and develop a toolkit to facilitate implementation.