Center for Studies in Demography and Ecology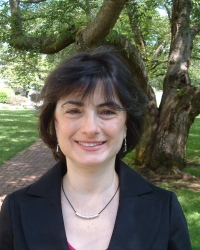 Aimée Dechter
University of Washington
Tel: 206-543-6013 Box: 353340

website

---
CSDE Committees: Training Committee Member
CSDE Research Areas:
Demographic Measurements and Methods
Health of People and Populations
Wellbeing of Families and Households
In the News:
---
Aimée Dechter's research interests span demography, sociology of the life course and the family, inequality, and methods and statistics. Her work generally focuses on the interrelationships of family, gender, work and income, and the methodological problems that arise when analyzing non-experimental data.
As the CSDE Training Program Coordinator and the Research Coordinator for the Department of Sociology, Aimée supports CSDE trainees in their research from the development stage to publication. She is available to consult on papers/dissertations/theses, presentations, applications for grant proposals and fellowships, and all aspects of career development.
Aimée is also an Affiliate of the West Coast Poverty Center.