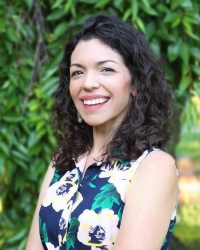 Theresa Rocha Beardall
Assistant Professor, Sociology
University of Washington
Box: 353340

website
---
In the News:
---
I am an Assistant Professor of Sociology at the University of Washington. I earned my Ph.D. in Sociology at Cornell University in 2019 and my J.D. at the University of Illinois at Urbana-Champaign in 2014.
My scholarship examines how systems of law and agents of the state create and enforce various modes of state violence. In one thread of this research, I examine how the legal construction of tribal sovereignty has changed over time in U.S. courts, and the implications of this change for the social, political, and legal status of Native children and families.
In the second, I study police and policing at the intersection of race, class, and labor law. Here I examine police as workers in relationship to 1) police unions and their contracts, city councils, citizen review boards, and body-worn cameras, alongside 2) local community activism against police misconduct that reimagines the future of policing using a variety of employment mechanisms. In combination, my research exposes local conditions that attempt to 1) increase the likelihood that officers will not be held accountable for their actions, and 2) silence community voices speaking out against injustice.
My new research draws from my theoretical contributions in both areas and addresses the intersection of sovereignty, policing, and inequality for American Indians. In this developing work, I show that the extractive and exploitative nature of settler colonialism has enduring impacts on the likelihood of Native exposure to state violence today.
My research can be found in the Columbia Journal of Race and Law, the Nevada Law Journal, the American Indian Culture and Research Journal, and the Indigenous Peoples' Journal of Law, Culture, and Resistance. Additionally, my work has been recognized with generous funding from the William T. Grant Foundation and the Spencer Foundation.