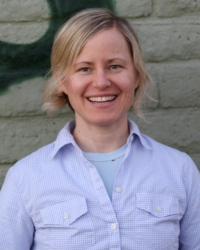 Callie Burt
Associate Professor, Department of Criminal Justice & Criminology
Georgia State University
Tel: 206-685-2043

website
---
CSDE Research Areas:
Environments and Populations
Health of People and Populations
Wellbeing of Families and Households
In the News:
---
Callie Burt is currently an Associate Professor in the Andrew Young School of Policy Studies at Georgia State University, where she also holds affiliation with the Center for Research on Interpersonal Violence (CRIV). From 2015-2019 she was an assistant to associate professor in the Sociology Department at the UW. Her research is motivated by the desire to understand how experiences of social adversity profoundly shaped by social position influence development and risky behavior, focusing on psychosocial orientations that induce "choices" shaping health-risk behaviors and perpetuating inequalities. With an NICHD K01 award, she is working to engage in and contribute to interdisciplinary research on population health disparities with training in genomics and statistical genetics.