Center for Studies in Demography and Ecology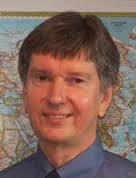 David Grembowski
Professor, Health Services
University of Washington
Tel: 206-616-2921

website
---
CSDE Research Areas:
Health of People and Populations
Wellbeing of Families and Households
In the News:
---
David Grembowski serves as Director of the PhD Program in Health Services. Professor Grembowski's evaluation interests address prevention and the performance of health care systems, as well as the social determinants of population health and health inequalities. His studies have examined health care for adults with chronic conditions, efforts to improve quality by increasing access to care in integrated delivery systems; managed care and physician referrals; managed care and patient-physician relationships; cost-effectiveness of preventive services for older adults; fluoridation effects on oral health and dental demand; financial incentives and dentist adoption of preventive technologies; effects of dental insurance on dental demand, and the link between mother and child access to dental care.