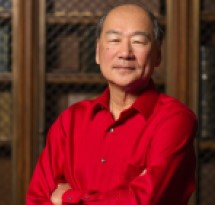 ---
CSDE Committees: Executive Committee Member
CSDE Research Areas:
Environments and Populations
Health of People and Populations
Migration and Settlement
In the News:
---
David Takeuchi is a sociologist with postdoctoral experience in epidemiology and health services research. He has extensive research experience in different community and institutional settings and been a key investigator of some of the largest studies of different racial and ethnic groups. He has had extensive experience in research design, sampling strategies for diverse populations, and data analyses using different statistical methods. Professor Takeuchi has written extensively on issues related to the unequal distribution of health and illness in society, particularly around race, ethnic, and socio-economic status (SES). He is an elected member of the Washington State Academy of Sciences, the Sociological Research Association, an honor society of the nation's top sociologists, and the American Academy of Social Work and Social Welfare, an honor society of researchers who do work related to social work issues. He has received the Legacy Award from the Family Research Consortium for his research and mentoring and the Innovations Award from the National Center on Health and Health Disparities for his research contributions. In 2011, he received the UW Marsha Landolt Distinguished Mentor Award. He is also a recipient of the Leonard Pearlin Award for Distinguished Contributions of the Sociological Study of Health from the American Sociological Association (ASA) and the ASA Distinguished Contributions to the Study of Asian American Communities.