Center for Studies in Demography and Ecology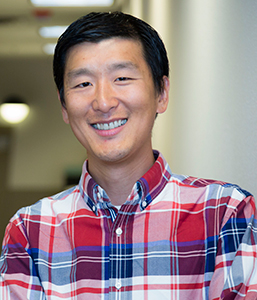 Donald Chi
Associate Professor, Oral Health Sciences
University of Washington
Tel: 206-616-4332 Box: 357475

website
---
CSDE Research Areas:
Health of People and Populations
Wellbeing of Families and Households
In the News:
---
Donald Chi is a health services researcher. His research program focuses on understanding and reducing oral health disparities in Medicaid-enrolled children and adolescents, with an emphasis on individuals with special health care needs. He is specifically interested in: 1) identifying the social and behavioral determinants of dental care use (with an emphasis on the role of neighborhood-level disadvantage, social capital, stress, and family functioning); 2) evaluating the cost effectiveness of pediatric preventive dental care; and 3) testing multi-level, community-based interventions to improve oral health outcomes in vulnerable child populations.