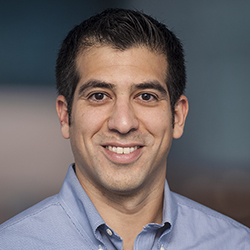 Horacio Duarte
Acting Instructor, Pediatrics: Infectious Disease; Acting Instructor, Allergy and Infectious Diseases
University of Washington
Tel: 206-987-6352 Box: 356320

website
---
CSDE Research Areas:
Health of People and Populations
In the News:
---
Dr. Horacio Duarte graduated from Harvard College, where he studied biological anthropology and developed an interest in global health and infectious diseases. After college, he pursued his MD at the University of Texas Medical School at Houston. During that time, he spent a year at the National Institutes of Health as a clinical research training program fellow, studying cardio-metabolic disease in HIV-infected adults, as well as treatment adherence in pediatric HIV patients in Latin America. In July 2011, he began his pediatric residency training at the University of Washington, where he also completed his pediatric infectious diseases fellowship. One of Dr. Duarte's main research interests is using mathematical modeling and cost-effectiveness analysis to improve health policy and resource allocation decisions in low- and middle-income countries, with a current focus on HIV-related health outcomes.