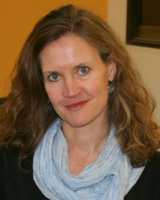 Erin Casey
Professor & Graduate Program Coordinator, Social Work and Criminal Justice
University of Washington
Tel: 253-692-4524 Box: 358425

website
---
CSDE Research Areas:
Health of People and Populations
Wellbeing of Families and Households
In the News:
---
Erin Casey's research focuses on understanding the etiology and prevention of gender-based violence (GBV). More specifically, her recent work has focused on engaging men and boys in the primary prevention of GBV, and on understanding the factors that precipitate men's entree into anti-violence activism.  The most recent iteration of this work – the Gender Equitable Men project – examines socioecological and lifecourse factors that predict gender equitable attitudes and behaviors among men in the U.S., as well as how these attitudes and behaviors are protective against the use of violence. Dr. Casey is also a member of the Interpersonal Violence on Commuter Campuses research group, which is examining how models for sexual violence response and prevention can be adapted from residential to commuter campus contexts.