Center for Studies in Demography and Ecology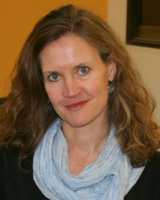 Erin Casey
Assistant Professor, Social Work
University of Washington - Tacoma
Tel: 253-692-4524 Box: 358425

website
---
CSDE Research Areas:
Health of People and Populations
Wellbeing of Families and Households
---
Erin Casey's research focuses on understanding the etiology and prevention of intimate partner violence (IPV) and sexual violence (SV). More specifically, her recent projects have focused on understanding the developmental trajectories associated with violence perpetration, with particular attention to the role of social networks in adolescence. Additionally, Dr. Casey's work examines the role of social networks in violence prevention, and specifically the possibility of engaging young men as agents of violence prevention and social change. Articles on these topics have been published in the Journal of Youth and Adolescence, Journal of Interpersonal Violence, Violence against Women, Prevention Science, Advances in Social Work, and Social Work. Dr. Casey's paper, "How can I not?": Men's pathways to involvement in anti-violence against women work" (Violence Against Women, 2010) was one of the first peer-reviewed papers in the literature to propose a conceptual model of men's engagement as anti-violence allies. Dr. Casey has two current research projects. First, she is a Co- Investigator on the NICHD-funded Heterosexual Men's Perspectives on Sexual Behavior and Sexual Risk Taking project (Diane Morrison, PI). This project used innovative online survey techniques to recruit a diverse sample of over 500 young heterosexual men in the U.S., and to gather data regarding attitudes and behavior in sexual relationships. Casey will oversee analyses examining risk factors for IPV and SV perpetration (including the role of perceived peer norms), and will explore the overlap between violence and sexual risk behavior. The second project is a collaboration between Casey and faculty at the Universities of Michigan and Minnesota entitled Mobilizing Men for Violence Prevention (MMVP). MMVP is implementing a 3-phase research project that is one of the first to systematically catalog and analyze global efforts to engage men in gender-based violence prevention. We are currently in the second phase of this project, and are analyzing in-depth interviews with organizations around the world regarding their conceptualization and implementation of an engaging men approach to violence prevention.