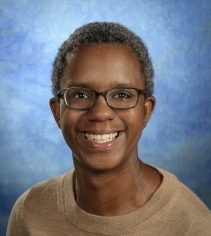 Crystal Hall
Associate Professor, Evans School of Public Policy & Governance
University of Washington
Tel: 206-221-5237 Box: 353055

website
---
CSDE Research Areas:
Wellbeing of Families and Households
In the News:
---
Crystal Hall joined the Evans School faculty in 2008. She teaches courses on psychology for policy analysis, decision theory, and quantitative analysis.
Her research explores decision making in the context of poverty, using the methods of social and cognitive psychology, along with behavioral economics. This work has had a particular focus on financial decision making and economic opportunity for low-income families. In addition to broadening the theoretical understanding of the behavior of this population, her work has also explored new ways of incorporating these insights into policy design and implementation. She has a record of serving government agencies at the local, state, and federal level – including having served as a Fellow on the White House Social and Behavioral Sciences Team and the Federal Office of Evaluation Sciences at the General Services Administration. She is also an Academic Affiliate of ideas42, and a Faculty Affiliate at the University of Washington's West Coast Poverty Center.
In addition to her academic work, Hall has provided guidance to community organizations and nonprofits seeking to implement tools from psychology and behavioral economics into the design and delivery of their programs and services. She has worked with organizations in Central New Jersey and Philadelphia, and more recently with members of the Washington Asset Building Coalition. At a national level, she has consulted with the Consumer Financial Protection Bureau and the Administration for Children and Families.
Hall holds a PhD and MA in Psychology from Princeton University. In addition, she holds a BS from Carnegie Mellon University in both decision science and policy and management.