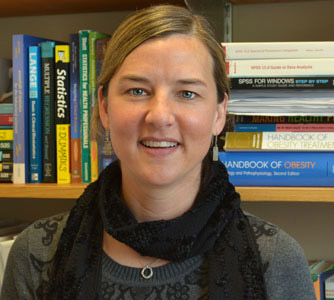 Jennifer Otten
Associate Professor, Environmental and Occupational Health Sciences; Adjunct Assistant Professor, Health Services
University of Washington
Box: 353410

website
---
CSDE Research Areas:
Environments and Populations
Health of People and Populations
Wellbeing of Families and Households
In the News:
---
Jennifer Otten is an Associate Professor in Environmental and Occupational Health Sciences and affiliated with the Nutritional Sciences Program and UW Center for Public Health Nutrition. Dr. Otten received her BS in Nutritional Sciences from Texas A&M University, her MS in Nutrition Communications from Tufts University, her PhD in Animal, Nutrition, and Food Sciences from the University of Vermont, and completed a postdoctoral research fellowship at the Stanford Prevention Research Center in the Stanford University School of Medicine. She completed her dietetic internship at Massachusetts General Hospital, Boston. Between 1998-2006, Dr. Otten served in various capacities for the Institute of Medicine of the National Academy of Sciences in Washington D.C., including as a study director and as the organization's first communications director.
Her research interests include the impacts of public health, nutrition, and food policies and the policy process on health behaviors and health outcomes; food systems, as it relates to food and nutrition policy; and understanding and improving the ways in which research gets to the public policy table.