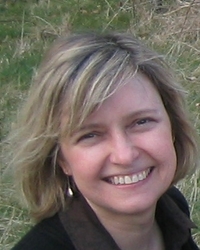 Kim England
Professor, Geography | Adjunct Professor, Gender, Women and Sexuality Studies
University of Washington
Tel: 206-685-2509 Box: 353550

website

---
CSDE Research Areas:
Health of People and Populations
Migration and Settlement
Wellbeing of Families and Households
In the News:
---
Kim England is an urban social geographer with research interests in employment, migration, critical social policy and inequalities. Her research focuses on three major themes: (i) migration of care workers (especially nurses and domestic workers) and the impacts on workers of reformulating health care policy and changing labor laws; (ii) socioeconomic restructuring, local labor markets, and workplaces, especially clerical work; (iii) families and the home, connecting everyday experiences and social policy formation (e.g. work-life balance). She conducts research on these three themes largely in North America and Europe. She is also known for her writing on critical methodologies, including the politics and ethics of doing social science research.