Center for Studies in Demography and Ecology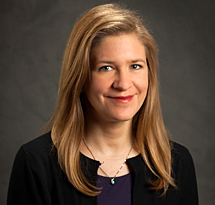 Melissa Martinson
Assistant Professor, School of Social Work
University of Washington

206-221-4043
website
---
CSDE Committees
: Training Committee Member and Events Committee Member
CSDE Research Areas:
In the News:
---
Health disparities, international comparative health, immigrant health, comparative social welfare policy, poverty, child and family policy.
Her research interests are broadly focused on inequities in health and wellbeing throughout the life span in the United States and internationally. Much of her work examines health disparities by race/ethnicity and socioeconomic status, with a particular focus on children. Her current research also looks at the health and wellbeing of immigrants and their children and how factors such as acculturation and socioeconomic status influence health after arrival.