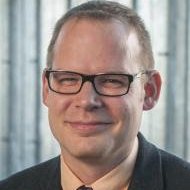 Joseph Mienko
Senior Research Scientist, Partners for Our Children - Social Work
University of Washington
Box: 359476

website
---
CSDE Research Areas:
Demographic Measurements and Methods
Health of People and Populations
Wellbeing of Families and Households
In the News:
---
Joseph is a social welfare scholar with expertise in the demographic analysis of social service administrative data. He has published 3 peer-revised articles (with 6 more under preparation), 1 book chapter, 1 invited review, and 15 peer-reviewed conference papers. He currently directs the Data Science and Research Informatics Group (RIG) at Partners for Our Children (POC) in the University of Washington School of Social Work (SSW). The main activities of the RIG focus on two major efforts: 1. the automation and display of various demographic metrics concerning the activities of the Washington State child welfare system via the Washington State Child Well-Being Data Portal (http://pocdata.org/), and 2. more traditional research projects involving detailed analyses of specific features of the social service system in Washington and throughout the US. Joseph is also planning to establish a graduate certificate program in social service informatics within the SSW.