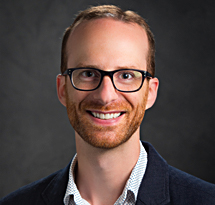 Ryan Petros
Assistant Professor, School of Social Work
University of Washington
Tel: 206-221-8157 Box: 353412

website

---
CSDE Research Areas:
Health of People and Populations
Wellbeing of Families and Households
In the News:
---
Ryan Petros seeks to improve the lives of people with serious mental illness. As a clinical social worker, he witnessed the pervasive exclusion clients faced from the community around them, health disparities resulting in early mortality, and pathologizing from providers who had not yet adopted service delivery models reflective of the emerging focus on recovery. He obtained a doctoral degree to impact the field on a macro scale and contribute to mental health services research. His work continues to be informed by his practice experience and clinical training in motivational interviewing, cognitive behavioral therapies, and psychiatric rehabilitation. Petros' research focuses on understanding and promoting recovery, community integration, and total health through evidence-based practices and integrated health care.