Center for Studies in Demography and Ecology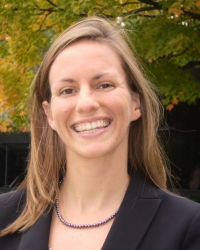 Rachel Heath
Assistant Professor, Economics
University of Washington

206-543-5796
---
CSDE Research Areas:
---
Ph.D., 2011, Yale University. Job opportunities in developing countries, women, garment industry, education, health, marriage outcomes, childbearing, domestic violence, Bangladesh, Senegal
My research focuses on the expansion of job opportunities in developing countries: how workers get access to these jobs and the consequences of these new opportunities for the lives of current and potential future workers. Since these jobs are often higher-paying and more reliable than jobs previously available to women in particular, they fundamentally change the value of work (relative to marriage and childbearing) and women's bargaining power relative to their husbands and other family members.