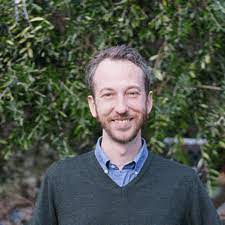 Ethan Sharygin
Assistant Professor & Population Research Center Director
Portland State University
website
---
CSDE Research Areas:
Demographic Measurements and Methods
Environments and Populations
Migration and Settlement
In the News:
---
Ethan Sharygin is a demographer and director of the Population Research Center at Portland State University. Sharygin's recent work concerns demographic consequences of wildfire, in particular on how first responders can more accurately estimate population in fire zones and how applied demographers can estimate migration in and around disaster areas using innovative small area estimates methods. Sharygin recently collaborated with researchers at the CA Energy Commission on projected population at heightened risk of wildfires due to climate change. He also worked with RAND Corporation and the CA Census on a household survey to collect data on housing, population, and neighborhood quality for program evaluation and to facilitate the incorporation of remote sensing data into demographic estimates methodology after the 2020 census. Additionally, Sharygin contributed to the development of the Community Burden of Disease project, an initiative of the CA Department of Public Health.