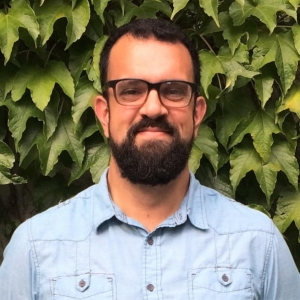 Tim Thomas
Research Director, Urban Displacement Project
University of California - Berkeley
website
---
CSDE Research Areas:
Demographic Measurements and Methods
Environments and Populations
Health of People and Populations
In the News:
---
Tim Thomas is a postdoctoral scholar and research director at the Urban Displacement project specializing in urban sociology, demography, and data science. His research focuses on how neighborhood change, housing, and displacement affects household socioeconomic stratification by race and gender in the United States. Tim is also the Principal Investigator for the Evictions Study, a multi-metropolitan analysis on the neighborhood drivers of eviction using census data and text mining court records. Tim's research agenda is marked by an intellectual foundation in policy-relevant research operationalized through civic and academic collaborations that address real-world problems and advances scholarly research. In 2019, his team's work on evictions provided empirical evidence that helped pass several tenant protection laws in Washington State.
In addition to his work on evictions, Tim has published academic articles and reports on migration, gentrification, homelessness, hate crimes, and displacement. He holds a Ph.D. in Sociology from the University of Washington and was a Moore/Sloan Data Science Postdoctoral Fellow at the University of Washington's eScience Institute.