Alexes Harris to speak at Be The Match and Why Race Matters UW Event
Posted: 10/10/2018 (CSDE Research)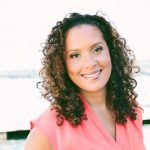 CSDE Affiliate Alexes Harris, Professor of Sociology, has helped organize and will serve on the panel of UW upcoming event "Be The Match and Why Race Matters", the first event of its kind on a university campus.
The event will include panelists exploring the role race plays in medicine and the essential need for multiethnic transplant donors worldwide. It will also include a free screening of the documentary Mixed Match and  panel discussion with filmmaker Jeff Chiba Stearns.
With the multiracial community becoming one of the fastest growing demographics in North America, having a multiethnic ancestry is not just about identity, but a matter of saving other peoples' lives. That's the bold, yet essential declaration at the center of the acclaimed documentary Mixed Match, an important human story told from the perspective of mixed race blood cancer patients who are forced to reflect on their multiracial identities and complex genetics as they struggle with a seemingly impossible search to find marrow donors. The film explores the need to find mixed ancestry marrow and cord blood donors for stem cell transplants to save the lives of  multiethnic patients suffering from life threatening blood diseases such as leukemia.
Affiliates