Center for Studies in Demography and Ecology
Attend AAAS Symposium on Health Inequities Exposed and Exacerbated by the COVID-19 Pandemic (6/30/2021)
Posted: 6/8/2021 (Local Events)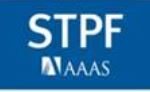 On Wednesday,
June 30th, 202
1,
AAAS Science and Technology Policy Fellows
representing the Social Science, Biodiversity, and Science, Technology, Engineering, Arts, and Math (STEAM) Affinity Groups are hosting a day-long virtual symposium addressing '
Health Inequities Exposed and Exacerbated by the COVID-19 Pandemic
'. The symposium will feature expert panels on healthcare access, health literacy, and the long-term social, behavioral, and economic impacts of COVID-19 mitigation efforts. To register for the symposium, click
here
. Any questions can be directed to the symposium email address:
sci4covidhealthequity@gmail.com
.