Call for Proposals: Royalty Research Fund
Posted: 6/18/2018 ()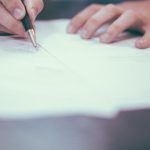 The Royalty Research Fund (RRF) grant program is funded from royalty and licensing fee income generated by the University's technology transfer program. Applications are now being accepted for the Autumn 2018 round of these awards, which are for up to one year and $40,000. The purpose of the RRF is to advance new directions in research, particularly:
in disciplines for which external funding opportunities are minimal, and/or
for faculty who are junior in rank, and/or
in cases where funding may provide unique opportunities to increase applicants' competitiveness for subsequent funding.