Center for Studies in Demography and Ecology
CSDE Affiliate's New CSDE Working Group is Meeting Next Week
Posted: 10/20/2019 (CSDE Research and Local Events)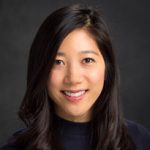 CSDE Affiliate and Assistant Professor at the UW School of Social Work Jane Lee is starting the "Early Career Women Faculty of Color Working Group".
This working group aims to support early career women faculty of color by enabling connections, sharing resources for career navigation, and promoting collaborations for research and scholarship. The group seeks to build community and foster a mutual and energizing space to discuss unique issues related to academia for women of color who are early in their careers. While working group members will collectively identify goals and topics for meetings, potential issues to explore may include: mentorship, networking, tenure and promotion, grantsmanship and funding opportunities, and writing workshops.
This working group will meet approximately once a month with the first meeting taking place on Friday, November 1 at 11:30am in the Cascade Room of the UW Club. Lunch will be provided.
If you are interested in joining this Working Group and would like to receive updates or are unable to attend please email Jane Lee at janejlee@uw.edu.
Date: 11/01/2019
Time: 11:30AM
Location: Cascade Room, UW Club
Affiliates