CSDE Computing announcement about UW-IT Port blocking for Remote Desktop
Posted: 3/27/2018 ()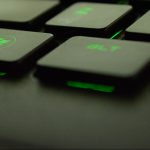 Dear CSDE User community,
You may have recently received communications from UW-IT with the subject line of "Upcoming Changes to improve UW network security" – this communication outlines a new off-campus port-blocking policy which affects Remote Desktop services.
Since this policy would create a major workflow change for you, our customers, a month ago CSDE requested an exception to this new policy for CSDE Terminal servers. We strongly believe that our systems and services are sufficiently secure without these additional measures (VPN) and have made that case to UW-IT.  We have been promised an exception to this rule for the CSDE terminal servers.
If you are using the CSDE terminal servers for collaboration, you may ignore the notices from UW-IT about port blocking Remote Desktop servers.
If you use Remote Desktop with other non-CSDE computers on campus, we strongly encourage you to check in with your local units about the continuity of those service, but you can rest assured that CSDE system access will continue unchanged.
We consider this issue resolved.  We have a path forward that balances the needs of UW-IT and CSDE customers without disruption to you and the important work you do.
Thank you,
Matt, Alan, and Connie
CSDE Computing
csde_help@uw.edu