CSDE Seminar Series Resumes Friday, January 6, 2017
Posted: 12/12/2016 (CSDE Seminar Series)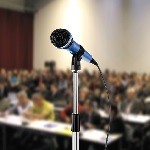 Thanks for making our Fall CSDE Seminar Series a success! We hope you enjoyed some of the new seminar formats, including panel discussions and student poster sessions. We look forward to seeing you after the break.
First Seminar of Winter Quarter:
Friday, Jan 6, 2017 – Author Meets Critic : From High School to College: Gender, Immigrant Generation, and Race-Ethnicity
Featuring CSDE Affiliates Charles Hirschman and Mark Long
New Location:
Communications Building, Room 120
Additional Seminars Include:
Alexandra (Sasha) Killewald, Department of Sociology, Harvard University
Heather Hill, Evans School, UW
Benjamin Cerf, Northwest Federal Statistical Research Data Center, US Census
Eileen Crimmins, Davis School of Gerontology, University of Southern California
Ichiro Kawachi, School of Public Health, Harvard University
Kristina Olson, Department of Psychology, UW
Demography Student Poster Session
Watch the Seminar Series page below for additional updates!