Center for Studies in Demography and Ecology
CSDE Spotlight: Eleanor Brindle, Biodemography Director
Posted: 9/1/2020 (CSDE Research)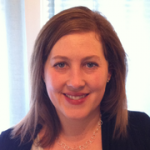 This week's CSDE spotlight is on CSDE Biodemography Director Eleanor Brindle. Ms. Brindle joined CSDE in 1999 to facilitate research requiring biomarker data. She holds an MA in Bioanthropology and Demography from Penn State, where she was a graduate trainee at the Population Center. Ms. Brindle is a highly-skilled laboratory research scientist with extensive experience in biomarker methods development and application, grant proposal writing and biodemography. She has co-authored several publications on biomarker methodologies. At CSDE, she provides end-to-end research consultations to both students and faculty for research requiring biomarker data. This includes research support services through methods trainings, one-to-one laboratory training based out of CSDE's biodemography lab, and various workshops. Ms. Brindle has worked with CSDE Affiliates on many different projects. Her current collaborations include:
Ms. Brindle is responsible for a variety of tasks in these projects, including technical consulting for proposal development; identifying useful biomarkers; assay development; field biomarker data collection including protocol development, budgeting and logistics for supplies, and field team training;  lab work using unconventional sample types; data analysis and lab training support; and quality control monitoring.
In her free time, she enjoys travel and hiking. As CSDE's Biodemography Director, Brindle always enjoys supporting faculty and student research needs requiring biodemography expertise or advice on biomarker data collection. Feel free to setup a consultation appointment by sending an email to csdeconsult@uw.edu!